Transfer Admissions
Welcome Transfers!
CCS recognizes the unique insight and experiences our transfer students bring to campus and to the classroom –  In fact, approximately one-third of our undergraduate studies community at CCS got their start as a transfer student. We support our transfer students with generous and renewable scholarships that make attending a dream within your grasp.
Our unique majors and specializations will challenge and inspire you while providing the facilities, community and atmosphere to take your work in any direction you choose. Our newest major, Interdisciplinary Art + Design, provides many students with the ideal transfer experience- facilitating a seamless transfer pathway*, collaborative studios, custom mentoring, and the opportunity to help design your own curriculum. Whichever program you select, you will find plenty of additional paths for exploration- on campus and off.
Application Requirements
As a transfer student, we recognize you may have many priorities but not loads of free time. To help make this important step one that you can take quickly and confidently, we have made it as convenient as possible.
Deadlines
Submit your application by our Early Action Deadline to qualify for the maximum amount of scholarship at CCS.
Complete the Online Application
This is your first step – complete it now and then follow up with the other pieces as soon as you can.
English Language Test Score
International applicants whose primary and/or native language English must submit English language test scores.
Show Us Your Work
Applicants must submit a visual art portfolio. Get all of the info you need to submit your portfolio here.
Transfer Credit Resources
CCS makes every effort to ensure you get credit for your past college-level work. Check out our Transfer Credit Resources page to find out if your credits transfer.
Consider Interdisciplinary Art + Design
The uniquely flexible nature of Interdisciplinary Art + Design makes it a great choice for transfer students, allowing for degree completion in as little as two years for students who have completed an eligible studio-based associate's degree or equivalent.
Talk to an Admissions Counselor
Whatever stage you are at in your degree path, we can customize a transfer plan for you to follow. Let us help you make sure your time and money are well spent.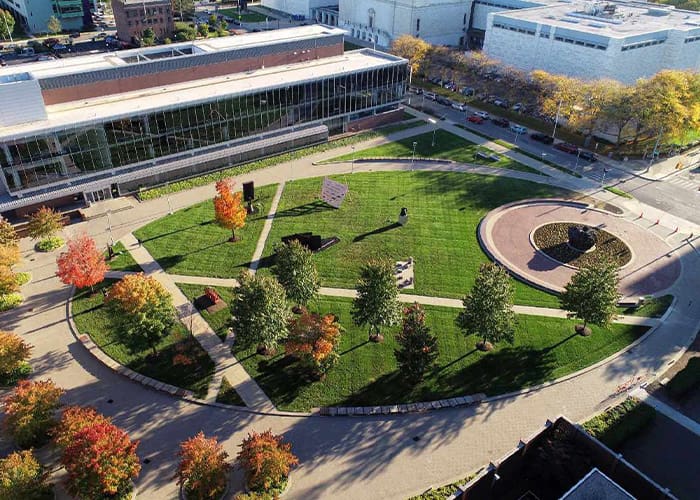 Experience CCS for Yourself
One of the best ways to learn about CCS is to see campus for yourself. Whether in a virtual or in-person format, students have opportunities to check out our facilities, hear from faculty and students and view our inclusive and supportive campus.
The College for Creative Studies admits students of any race, color, national and ethnic origin to all the rights, privileges, programs, and activities generally accorded or made available to students at the school. It does not discriminate on the basis of race, color, national and ethnic origin in the administration of its educational policies, admissions policies, scholarship and loan programs, and athletic and other school-administered programs.